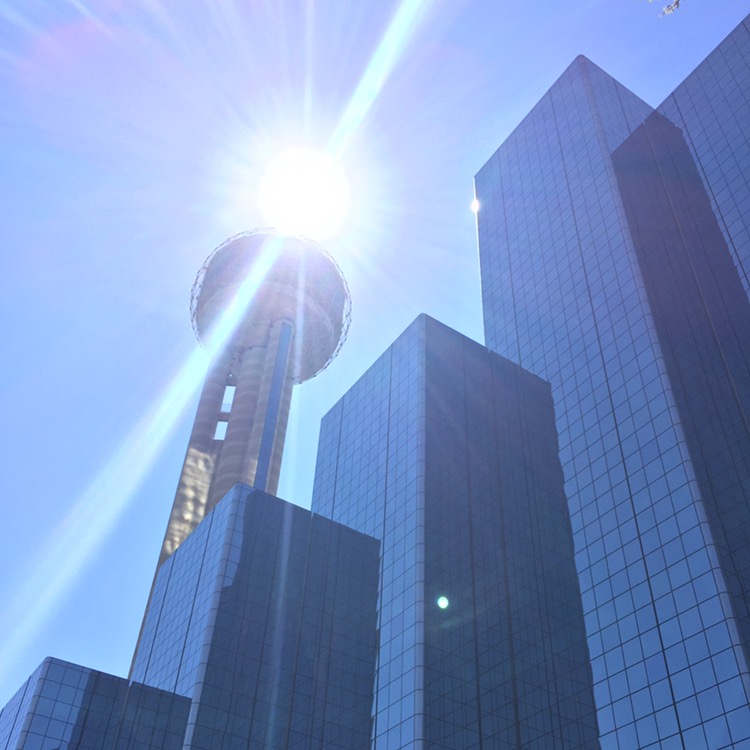 10 Things To Do In Dallas, Texas
10. McKinney Square
Looking for a taste of vintage fusion? Stop by the Historic District of McKinney, Texas. Filled with lovely townspeople, the square is the best spot for a laid-back evening in a quiet, friendly community. From boutiques to restaurants, the McKinney Square has everything you need for a perfectly quaint night out. Begin your night with a bite at Harvest, a farm-to-table (local) American cuisine, and then par ooze adorable boutiques nested on the corners of the square. Beware: during the day it can get to be sweltering hot outside, but once 7pm rolls around, the square is perfect for some authentic small-town flare.
9. Reunion Tower Bliss
Have you ever wanted to dine like a dame? Take the elevator 50 stories to the top of the Reunion Tower and dine with a 360 degree view overlooking the lit up city. From the talented hands of  Wolfgang Puck, Five Sixty is the just the place to finally order that fifty dollar steak you've always wanted to splurge on. Five Sixty is the type of restaurant for a pre-prom meal… so make sure you follow the dress code, or you will be turned away.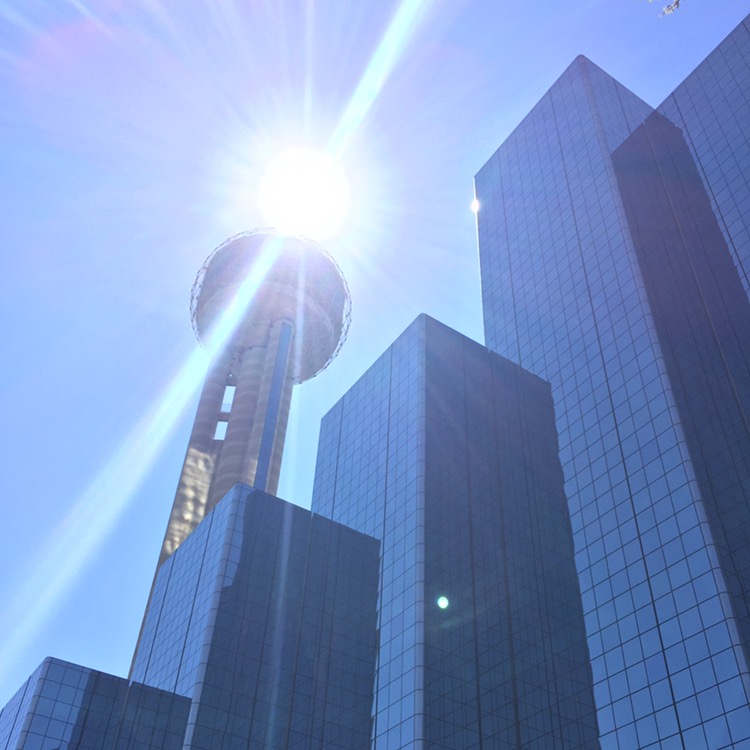 8. Check Out The Art
Everyone knows people in Texas have a creative twist. Maybe its the heat, or maybe even the dust that dives us Texan's delirious.. but somehow we find ourselves indoors, thirsting for activity. As a result, art is quite popular in Dallas. From Austin Weirdos to Dallas Dreamers, many Texan artists have displayed their work on almost any corner. It is almost challenging to find a bare place that isn't already filled with a little personality.
7. Pizza, Please?
For the pizza lovers out there who appreciate a step beyond the local Dominos or Papa Johns, Dallas offered many taste placed for a slice. For thin, but extremely delicious margarita Pizza, try Urban Pizza in downtown Plano or Cadillac Pizza in McKinney. If you're looking for the champion slice of all slices, mosey on over to Deep Ellum, where you'll find the quintessence of oven cooked pizza, topped with whatever you want! Cooked up in a deliciously noisy atmosphere, Serious Pizza is the perfect place to stack on those carbs. Its packed, all the time, but you know why.
6. Mom and Pops Candy Shop
Parked in the heart of Historic Downtown McKinney, Mom and Pops candy shop is a locally owned candy carnival behind a pair of large, sugar glistening wooden doors. As soon as the golden gates open, an authentic ding chimes throughout the colorful candy display. No doubt already sucked in the the wonder that is Mom and Pops, you will too be greeted by smiles and at least three 'how may i help you's'. Mom and Pops Candy Shop valiantly displays an entire wall dedicated every flavor jelly bean imaginable. If that isn't enough to satisfy your sweet tooth, the middle of the store blooms with classic novelties like Laffy Taffy, Pop Rocks, and my personal favorite, Bertie Bots Every Flavored Beans (hello Harry Potter fandom). Prepare yourself, you will be leaving with not only one, but many sweet teeth by the end of your visit!
5. The Grassy Knoll
Its a nationally known spot, emphasized by an X on the ground. It is where one of our greatest were taken away form us, cutting off not only a presidency, but JFK's life as well. President John F. Kennedy was fatally shot driving out of Downtown Dallas, and a memorial was dedicated to him. Directly across from the Knoll is the JFK museum, which shows you which room the shooter used, and other information about the tragic event.
4. Paciugo
No, unfortunately we cant all live in the heart of this world's beauty that is Italy. However, we can have some great gelato at a local Paciugo in Dallas, TX. Hidden at the north end of Plano's Shops at Legacy, Paciugo quaintly sits, awaiting its many customers. From Decadent Dutch Chocolate to Mint Chocolate Chip, Paciugo will completely satisfy your gelato needs. After a taste of this bliss, normal grocery store ice cream will never taste the same again.
3. Memories in a Museum
Dallas is known to be the home of many a museum. From learning of JFK's fateful day to  reading of Anne Frank's heart-wrenching story, its easy to soak up the history that swims through the city. Many Museums set up shop in Dallas for a season, and then travel to another city to show the exhibit to others.
2. American Airlines Center
Have you ever attended a concert that wasn't in the back of a bar with a sketchy security guard? Going to the American Airlines Center to attend a concert is unlike no other. The stadium was built for thousands upon thousands, and standing in the center is unbelievable. If you're in the nosebleeds, not to worry. Your headlining artist will be on the big screen, directly in the center of it all. Even if you're up front and center, or even up high next to the loud speakers, you can still see Beyonce looking as fierce as ever. (Fun Fact: She's a Texan too)
Go See the Boys!
The Dallas Cowboys may be an on and off team, but that doesn't mean the games aren't tons of fun! Venture on over to AT&T Stadium where you can opt to grab a seat, or just park it and watch it! Tailgating is a football tradition, so grab a Dallas burger, a crisp, cold one, and watch the cowboys!