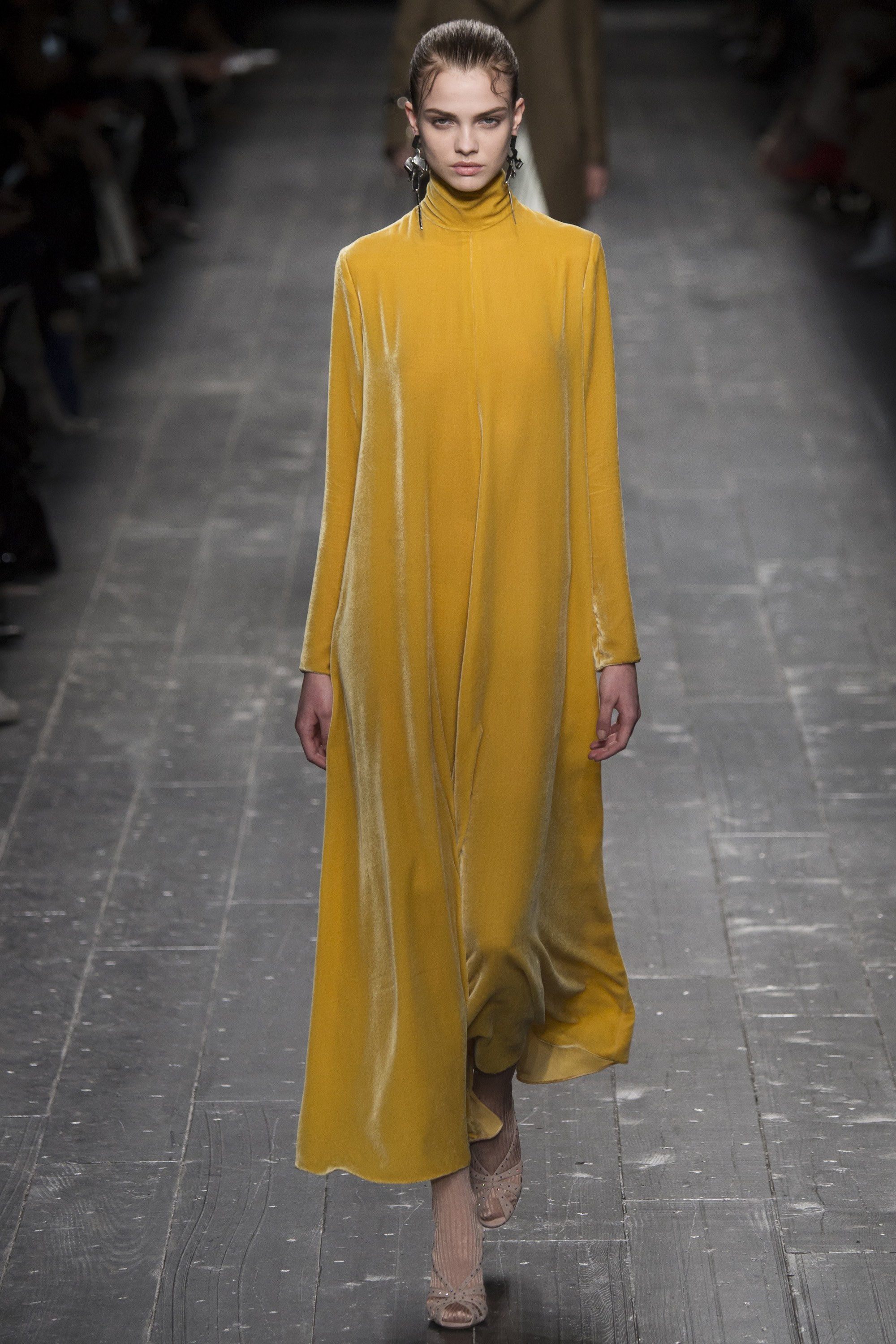 What Colors To Wear This Fall
As the end of August, and the end of our summer season looms near, some of us have reached the maximum amount of tolerance given for the stifling, summer heat.
I, for one, definitely have.
At this point in our season, sun is desperately trying to give off as many rays as it can before we start to spin away on our orbit and out of reach from 80+ degree weather. Soon enough, bikinis will be switched for leggings, flip flops will be traded for riding boots and our iced teas will be gladly swapped for, of course, Pumpkin Spice Lattes.
Summer has always been full of neon: neon hats, neon swimsuits, neon shoes… it is basically summer's bright foot print in our closets. Everyone loves the highlighter-copied colors. Why? Simply because they have the power of emphasizing the dark skin some of us get or hope to achieve during the season. However, the sun is setting on summertime and beginning to rise underneath the graceful, cloudy weather that usually accompanies the fall season.
The official 2016 Pantone Fall colors have been chosen and they are a complete 180 from the summer season we are beginning to close on.
In the 2016 fall RTW fashion shows, we saw a lot of muted colors: chic, simple, but elegant nonetheless. Some of the colors we will be greeted with this season are Riverside Blue, Aurora Red, Lush Meadow green and of course Warm Taupe (YES, neutrals). Even though not one of them screams 'LOOK AT ME' like summer neon shades do, I can't help but fall in love with them.
In my opinion, Valentino's 2016 Fall Ready-To-Wear collection was the most accurate collection when put alongside Pantone's official Fall 2016 Color collection. The line included Spicy Mustard yellow, the previously mentioned Aurora Red and Warm Taupe, and of course many more.
I think these colors are a wonderful contrast to those of summer. Instead of baring skin, these colors emphasize it. They take the attention away from the body and focus on the beauty of the face. Most of these colors are neutrals, so mixing and matching them aren't an issue. If you still want to be bold like summer colors, by all means, be bold! That's what is so great about these colors: they can be dressed up, dressed down or even worn by themselves.
Muted is the perfect word to depict this upcoming season in fashion. Even though these colors are
 
Here is the 2016 Fall Color Collection:
Pantone Fall 2015: An Evolving Color Landscape vs. Pantone Fall 2016: A Unity of Strength, Confidence and Complexity ?!?  (no contest)
I do not own nor do I claim the rights to these pictures. Pictures/articles can be found:
http://www.vogue.com/fashion-shows/fall-2016-ready-to-wear/valentino
http://www.pantone.com/fashion-color-report-fall-2016#intro