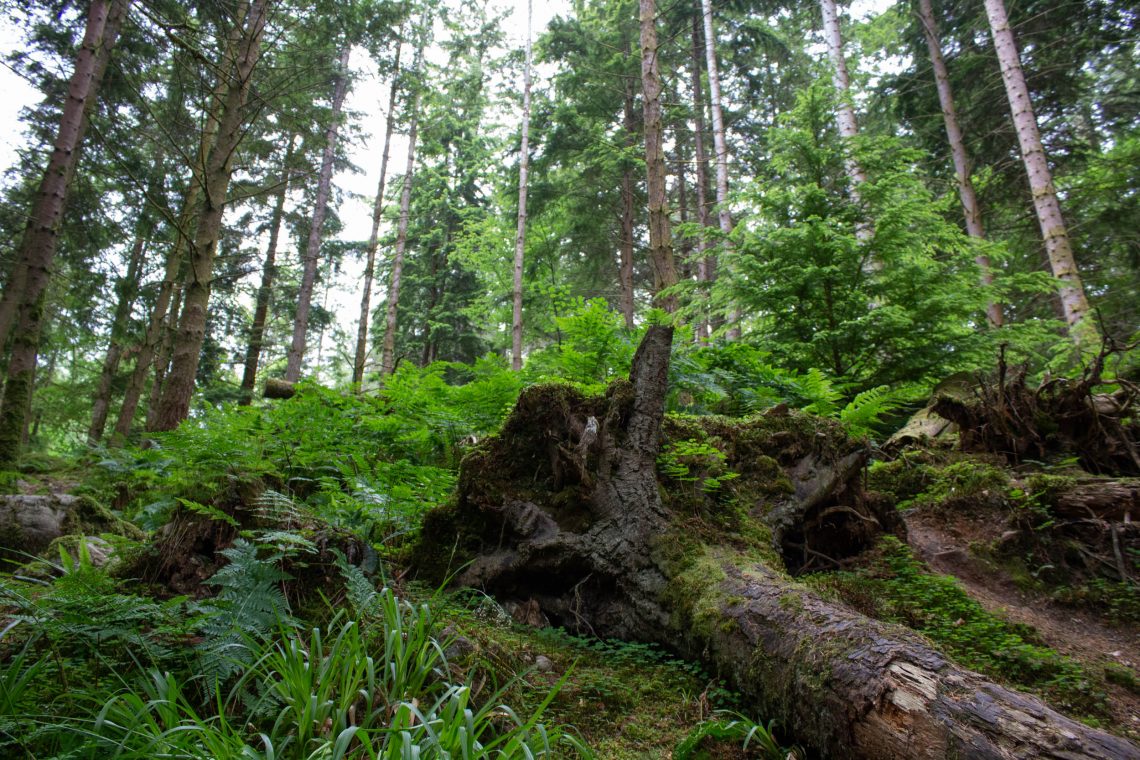 Day 9: Scone Palace, The Hermitage & Inverness
Wednesday, June 13, 2018
We were blessed with good weather, for the UK. The sun was shining and there was a cool breeze that accompanied it as we rolled up on our bus to the Palace. Once we got off, my friend Sarah and I ran straight to the bathroom. That is one thing I have learned on this trip: think about where you can pee before you drink a whole bottle of water with breakfast. A 45 minute bus ride later, we were on the Palace grounds. Scone Palace was beautiful, and resembled a fortress.
Walking inside, we quickly saw the "no photography or video inside" sign and turned off our cameras, defeated. It was a self-guided tour, so we explored the living rooms and hallways by ourselves, reading up on the family that owned the beautiful grounds. After walking past modern day photos of the family that owned the palace, it was hard not to imagine being born into such royalty and inheriting an estate, or even a palace. One common theme I did notice in this palace and the past castles we had seen, was the limitless extent on the idea of living lavish. In the center of the table sat a large silver structure, and the china was ornate with a crest on it that I cannot seem to remember. The curtains were long and old, and the wood was aged but still timeless. Royalty spared no expense on such lavished furniture or accommodations. I walked out of the palace feeling extremely ordinary with my camera dangling from my neck. My friend, Sydney, and I explored the vast palace grounds. First we visited the highland cattle, which we quickly found out was close to impossible to photograph since they were so far away and did not come close to us as we called to them. After our failed attempt, we walked to the Italian Gardens on the castle grounds (or it was called wild gardens… I am not sure). There were so many different kinds of flowers and colors I had never seen before. Luckily, they were all extremely photogenic and easily photographable. I took a photo with a fast shutter speed to catch a bee making its way to the pollen of a flower. I turned it in for one of my submission because I was so proud of it.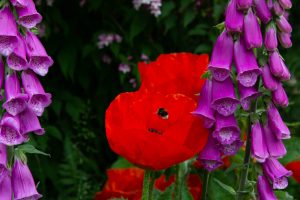 We followed the map and eventually found my friend, Madison, who tagged along with us to find the entrance to The Maze, which was also part of the gardens. We found it and went inside, expecting it to be easy. After about 10 minutes of walking mindlessly, we soon came to the frantic conclusion that we were in fact, lost in the maze. We were walking in circles, passing the same lost people we had passed before. Frantic for time, we started walking faster, because we had to be back on the bus 20 minutes later. Finally, we found the entrance and exited through it.
Walking back to the bus, Madison and I found the most photogenic tree we had ever seen. One of the branches swooped down to form a wide U and we decided we just needed to take a [picture on it. The tree had some sort of historical significance that I cannot remember, but Madison tried to climb onto the branch first. The top of it sat at our shoulder line, so if either of us was a gymnast or even had a lick of upper body strength it would have been easy. We tried running starts, climbing up to the branch until finally I boosted her up with a cheerleading move my mom had taught me ages ago. I took a few photos of her and then she did the same for me (@Madison but some pics turned out blurry so next time use autofocus ily).
We climbed back onto the bus and headed to our second destination of the day: the Hermitage. Now, I don't think that the places in America like this are called a "hermitage" but I think they are still owned and run by government preserving organizations. We loaded off the bus and began our hike, which ended up being one of my personal favorite parts of the whole trip. After a while, we found our way to a brilliant waterfall. My friend, Camden and I had been attempting to take long exposure shots of some trickling streams, but decided we needed to catch up with the group. Eventually, we found them at this beautiful waterfall, all perched on the same ledge taking pictures, tripods and all.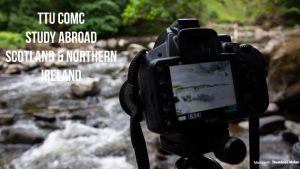 Luckily, Camden let me borrow her tripod for two or three photos, but in the end, the photos I ended up loving were the ones of us posing as girls do on vacations, in front of the waterfall. It was one of the most beautiful things I had ever seen in my life and every bone in my body yearned to jump in and swim around the falls, but I knew that the falls would be as cold as ice.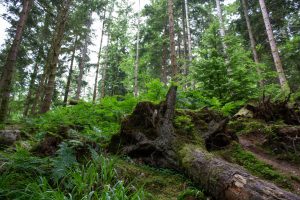 Our professors called for us to wrap up, so we did after fitting in three or four more shots, and then hiked back to the bus.
After falling asleep on the 2 hour and thirty minute bus ride, we all finally pulled up to the Pentahotel in Inverness. Walking in, I felt like I was taking a step back in time, not because of the modern décor, but because the smell was so strong I felt like I was walking into an Abercrombie and in need of a gas mask.
Dr. Peaslee called out my name along with Sarah's, and we were so excited to finally room together. After a couple failures with our keycard, we finally got into our room and were relieved to see fluffy, white beds. I passed out as soon as my head hit the pillow.
Em