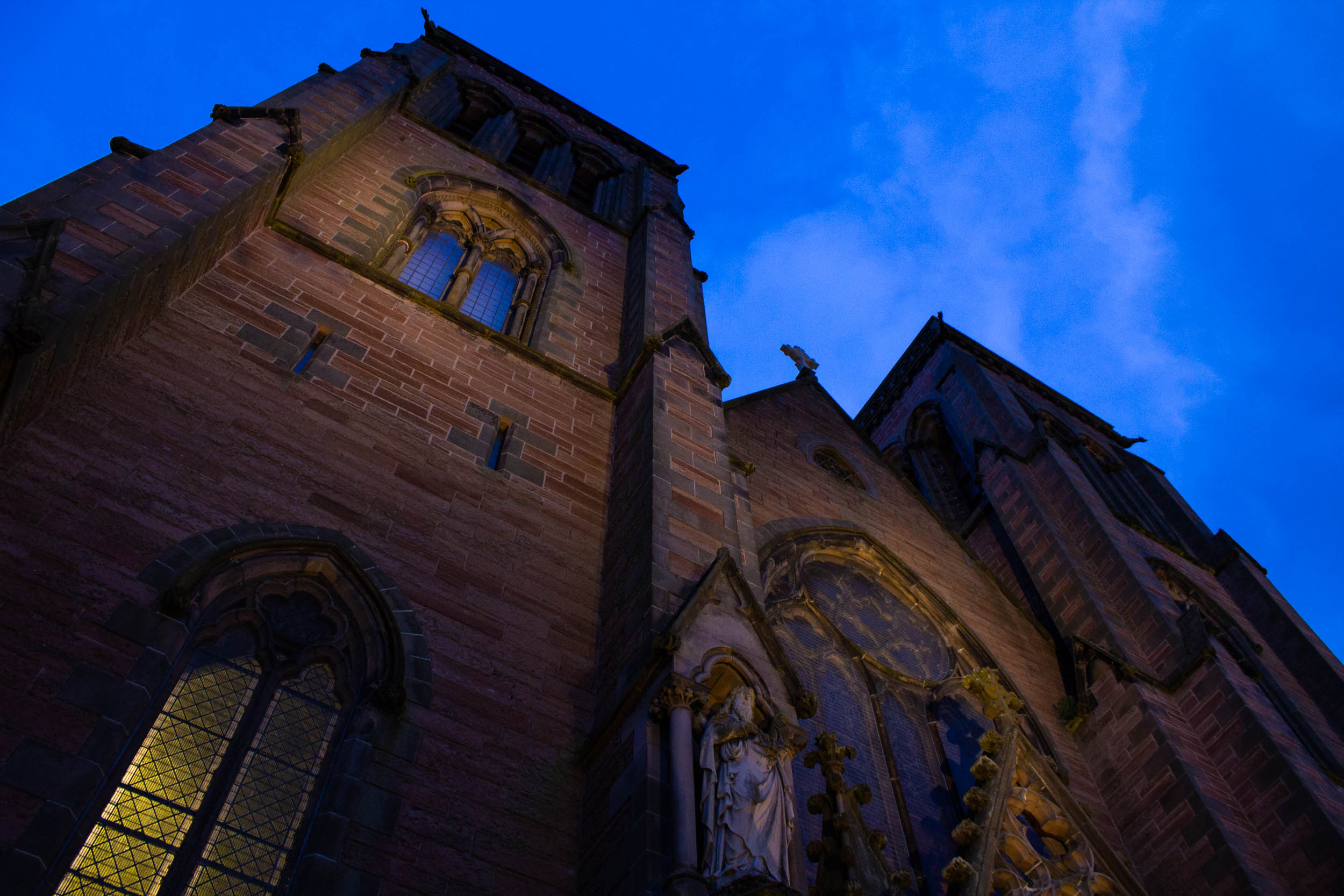 Day 10: Loch Ness and Urquhart Castle
Thursday, June 14, 2018
Here are some things I have learned so far having been abroad for a full week:
Tipping after a meal isn't a thing here because waiters get paid full wage per hour, so the incentive of working for tips is nonexistent.
Meals take forever because sitting down for a meal is thought to be an experience, so it may take 15 minutes before you are served water, if at all.
In public bathrooms, you have to pay 50 pence to be let in to pee (I learned the hard way).
There is no tax like there is in Texas, so if you get a 7-pound meal, you pay 7 pounds. I heard this is because the taxes are so heavy on the income, it takes about 50 percent of someone's income every paycheck. Oh, and they get paid at the end of every month, not weekly or even bi weekly.
Some LOVE Americans. Others, not so much.
Everything is more expensive.
Europeans dress to the nines & girls will cake their faces in makeup.
Scots will drink until the sun rises again at 3am.
The cigarette cases have photos of dying people on them with bold letters "Smoking Kills." (everyone smokes in the UK)
Beer is as cheap as water #innis&gunn. And water is not free.
We awoke and went through the routine of breakfast  and gathering our supplies for the day;s outing. This routine consisted of unplugging the camera batteries that had been charging the night before and double checking all your supplies for the day. Camera? Check. Phone? Check. Food? Check. Safety fanny pack? Check.
We loaded up on the bus and headed for Loch Ness. We stopped along the Loch Ness Lake on the way and took some colorful pictures of a rainbow that stretched all along the water. Once we arrived in Loch Ness, everyone dispersed on the hunt for food. We stopped at a quaint pub and I ordered what felt like my 15th hamburger of the trip. After, my friend Sarah and I sat in a coffee shop that also doubled as a souvenir shop as we worked on our assignments with the best wifi we had had in days. My friends came back with a photo of them down at the loch and photoshopped in the Loch Ness monster. Camden saved the photo onto my computer with the name of "Dumbasses". No, I haven't changed it.
Unfortunately, The weather was misty and wet in Loch ness so I did not get very many pictures of the little town. However, I did get some pictures of Urquhart Castle once the sun came out.
Urquhart Castle (the name I did not learn how to say correctly until after we had left) was built in 580 A.D. and was still standing. Some parts of it were ruined, but it was amazing to me that something so old could still be standing. We walked around and took some photos. I stood behind and eavesdropped on my friend Sarah as she was receiving a mini photography lesson about depth of field from my professor Dr. Foster.
After, we all gathered and loaded back on the bus back to Inverness. Since the following day is a free day, my friends and I decided to find an authentic, Scottish pub. Inverness was dead for the most part, but after walking around for a few minutes, we found pub that was open until 3am.
We went into the pub, and after a few minutes, we were swarmed with people wanting to talk to us because we were American. When we mentioned us being from Texas, they asked about guns and horses to which I answered with the biggest eye roll of my life.
We ended the night pretty late, but it was fun seeing everyone in that setting. But let me tell you, those Scots can drink. If the pub was in America, most of them would have been thrown out for rowdiness. In Scotland, it is just a Thursday night, and drinking is a very common thing in the culture here.
One very exciting thing that happened that night: my friends and I finally learned how to say Slainte Mhath (which sounds like slan-geva in English) and is gaelic for "Cheers to good health".
Slainte Mhath!
Em
(or Mermaid Emily, as my friends now call me)