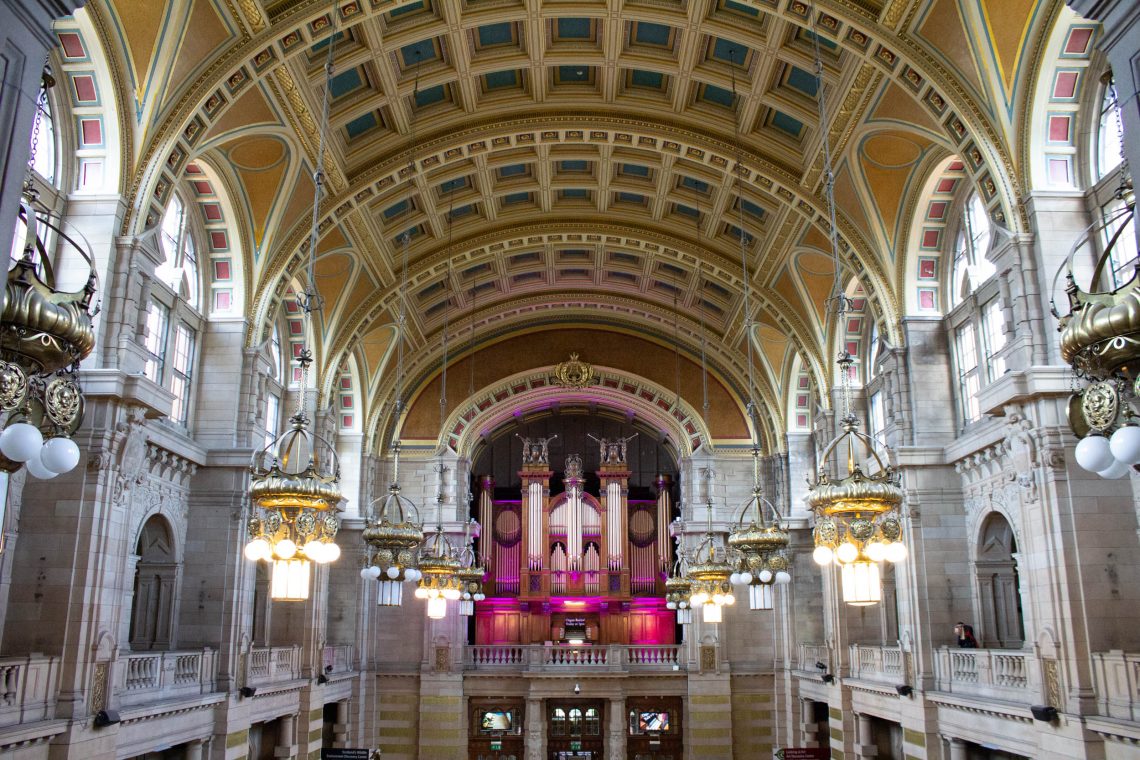 Day 17: Thursday Glasgow Class & Going out
June 21, 2018
Today I woke up bright and early, well before my roommate and new bestie, Camden was awake. I slipped on my trusty light wash jeans, Sperry's and sweater before heading downstairs for breakfast… camera backpack in tow. For breakfast, I had what I had been having every time a continental breakfast was available to us: Chocolate Rice Krispy cereal and my new favorites: triangle hash browns. Healthy right??? (I know; it is most definitely not. Maybe this is why I developed heartburn towards the end of the trip.)
After breakfast at the Premier Inn on the corner of a street in Glasgow, my class met up for what was supposed to be a 15-minute walk to our classroom. Needless to say, it wasn't, and I got blisters from my Sperry's. The walk was about an hour and a half in total, up and down the streets of Glasgow and leading us out of the city to some suburbs. In class we talked about our photography essay as well as our upcoming portfolio as well as our final photo essay for media tourism.
After an hour of lecture, we broke up for a free afternoon and evening. My vlog group, Team Lannister, got together and filmed our vlog quickly and then soon dispersed. An hour walk away from the city and starving, we stop in to a pizza joint that had Wi-Fi and industrial gray onings. I ordered a gluten free pizza, of course, and ate the whole thing. After, my ambitious friends and I decided to visit the Kelvingrove Museum.
My first and favorite part about the museum was that it was free. We went inside and dispersed, taking photos of brilliant pieces of art and sculptures. There were various rooms that all loosed the same so I got lost several times. In one massive room, an airplane hung from the ceiling. In another, what looked like 200 heads were strung from the ceiling and lit up in blues and pinks. That was my favorite piece of art in the whole place.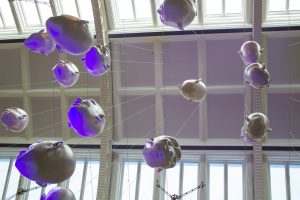 After a couple hours of inspired wandering, we met back up outside the museum after an announcement had been made that it was closing time. Funny story: my friends and I all met back up outside and they were excitedly talking about seeing Monet's and Van Goh's and Picasso's pieces.
I…didn't…even…know.
Of course lol.
I was so jealous they saw these pieces and I didn't, but I did get to scroll past them on their Instagram Stories.
We dropped our things at the hotel and decided to get dinner and then experience Glasgow in full swing.
After dinner, we squaded up without study abroad friends and hit the town. First, we began at a club that I can only describe as red, foggy and loudly playing Beyoncé, but I had my silver hoops in and I was in my element. Honestly, I could have stayed there all night, drinking Yeager bombs, mojitos and lemon drop shots… but my friends wanted a new scene. We relocated to an underground club that my friend Grant paid 21 dollars for us all to get in. As my memory serves, I recall this place as blue and foggy and young. The music was louder and the crowd was way younger. As the drinking age was 18, that meant that the youngins sneaking in were younger too, and boy could we tell.
Not 20 minutes after arrival, we left and relocated once more. Our squad ended up scoring a table at a happening pub. It had a loud and foggy dance floor downstairs that reminded me of a zombie apocalypse because it was so dead. However, upstairs, it was loud and late and everyone was having a great time. We ordered Vegas bombs and this is when my memory begins to get foggy. It was hot so I had my hair up in a messy bun and all I could think about was a lava cake from Chili's. I never got my dessert that night, but it was probably for the best.
Things were rowdy and I looked at my phone to check the time. It was 2:15am and I knew my friends were going to keep going. I wanted to leave, specifically so I could talk to my boyfriend as I had promised for a few minutes and then to sleep because we had to be up at 7am.. again.
Alex, a guy in our group walked home with me, which was nice because it would have been terrifying to walk a half mile home, without a map, as a girl in a foreign country. I made it back to the hotel, swiped my keycard and fell into bed. I sat the phone on my face as I talked to my boyfriend and drunkenly told him how much I loved him.
Sometime around 4am, I have a brief memory of my roommate Camden and Madison walking into the room and saying loudly "Mermaid Emily, Mermaid Emily wake up!!!" but I grunted, half asleep and turned over, falling into a deep sleep.
XO
-Emily