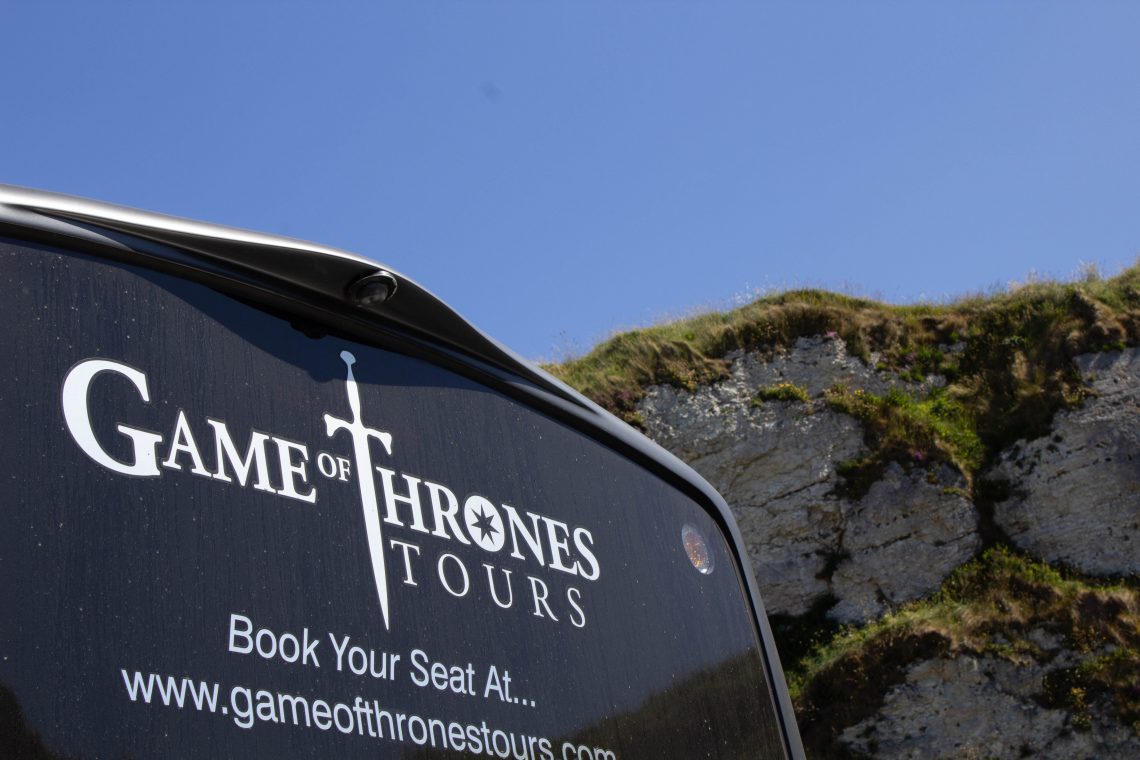 Day 21: Game of Thrones Tour Day 2
If I wasn't already a Game of Thrones fan, I definitely was after that first day of the tour. It was so cool to see some of the places where the actors had acted out some famous scenes and walk where they had too.
We boarded the bus to find a different guide, who was also a GOT extra but a lot less cinematic. He was still a good guide, but our man Andy from the day before had rocked it. He was the bomb.
We began our day visiting this little castle that had been copied and used as a main building in game of thrones. It was one, lone castle tower that had been filmed and taken from this area and put into a lot of CGI parts of the series. This was also the place where young Bran had been filmed climbing in the first episode. Once again, it amazed me how much GOT will go to great lengths just to get the perfect scene.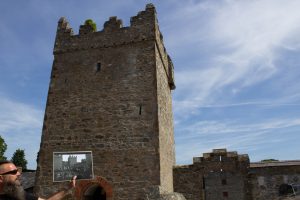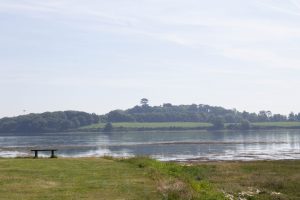 Our second stop was The Giant's Causeway. This is a big rock formation that is supposedly formed by volcanic rock… but I think it was aliens. Considering it was not made by man, it was too perfectly formed to be made from anything else.
Next, we ventured to a small town where we got to dress up in true Winterfell attire: Long capes. I LOVED this thing. I wish it was a true style we could wear because not only was it comfy and warm but I felt like a woman badass, and my friends did too.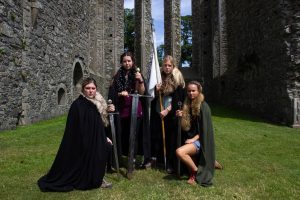 Next, we ate lunch in this little town where I got some souvenirs after. I got a little anchor wooden box for my grandmother and a GOT mug and map and t shirt for my GOT obsessed boyfriend. New purchases and ice cream in tow, I headed outside to find two, adorable huskies that were swarmed with my study abroad group. They were the real pups that GOT used in the first episode when the Starks found their Direwolves. Apparently, each is worth just over a million dollars.
After snapping a few shots there, we loaded back on the bus to head to a hermitage, namely where they filmed the very first scene in GOT. It was the scene where one of the Winterfell rangers (sorry for the incorrect terminology) sees a white walker and a bunch of dead people in a clearing, warns his friends, and then they all die. Well, we got to see this clearing. Apparently, it took 10 weeks to fill the area with fake snow to film the 10-minute scene. There were even holes in some of the trees where they had hung markers for the actors to run.
We ended the day with a hike around this hermitage for a bit and saw some other key places where the actors shot. We some trails where Jaime and Breann traveled.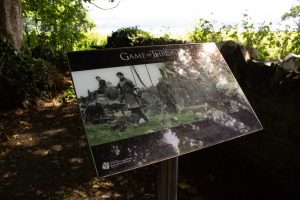 Exhausted from walking, we ended back on the bus and I quickly fell asleep against the window as Northern Ireland passed by.
My friends and I grabbed dinner at a small pub where I had yet another burger and fries. After a couple hours at the restaurant, my friends and I began to check our phones, nervous because the time until midnight grew closer and we had a paper due.. After flagging down our reluctant waitress, we paid and then quickly got back to our familiar hotel.
Luckily, I got my paper and vlog submitted on time. Feeling accomplished, I watched an episode of Love Island before passing out on my fluffy, hotel bed.
XO
-Emily