Lubbock storm drains to turn mainstream with artwork program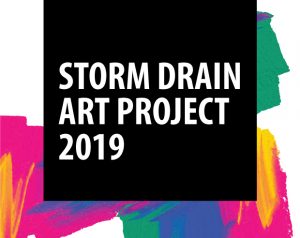 The Lubbock City Council approved licensing agreements on Mar. 27 for a new program where selected artist's work is to be exhibited on six of Lubbock's storm drains near the art district.
During the meeting, city engineer Mike Keenum showed a PowerPoint with the winning artist's work. Some of the artwork displayed in the slide show included fish swimming downstream and plastic waste.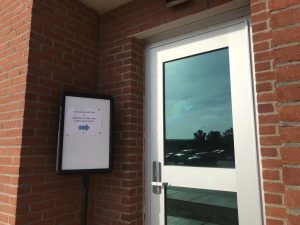 With over 70 applicants, six winners were selected, Keenum said.
The artists had chosen between two themes to base their artwork around: 'Lubbock Lakes Start Here' and 'Keep it Clean, We're All Downstream', Keenum said.
After seeing this program concept's success at a storm water conference in Albuquerque, N.M., Storm Water Plan Analyst, Miola Aganovic, brought the idea to Lubbock, Aganovic said.
"We are going to have the event happen live during the First Friday Art Trail," Aganovic said.
Lubbock City Councilwoman, Shelia Patterson Harris, said when she first heard about this idea, she was excited to see the outcome.
"I just wanted it to be everywhere," Councilwoman Harris said.
Mike Keenum said he would love to continue the program and expand throughout the city.
"A lot of people don't understand that anything that goes in the storm drain goes directly to water-bodies," Keenum said, "it doesn't go through any treatment plant."
Pesticides, herbicides and grass clippings are some of the pollutants that can run off from people's yards and end up in storm drains, Keenum said.
"The problem with that is, 200,000 people are doing that," Keenum said, "that becomes a huge problem."
Keenum said the program is a great way to educate the community about storm water.
"This is a creative way to try to get the word out of what actually goes into our storm drains goes directly into the water-bodies," Keenum said.
For more information on the new program and to vote on a fan favorite, visit mylubbock.us/stormdrainartproject.