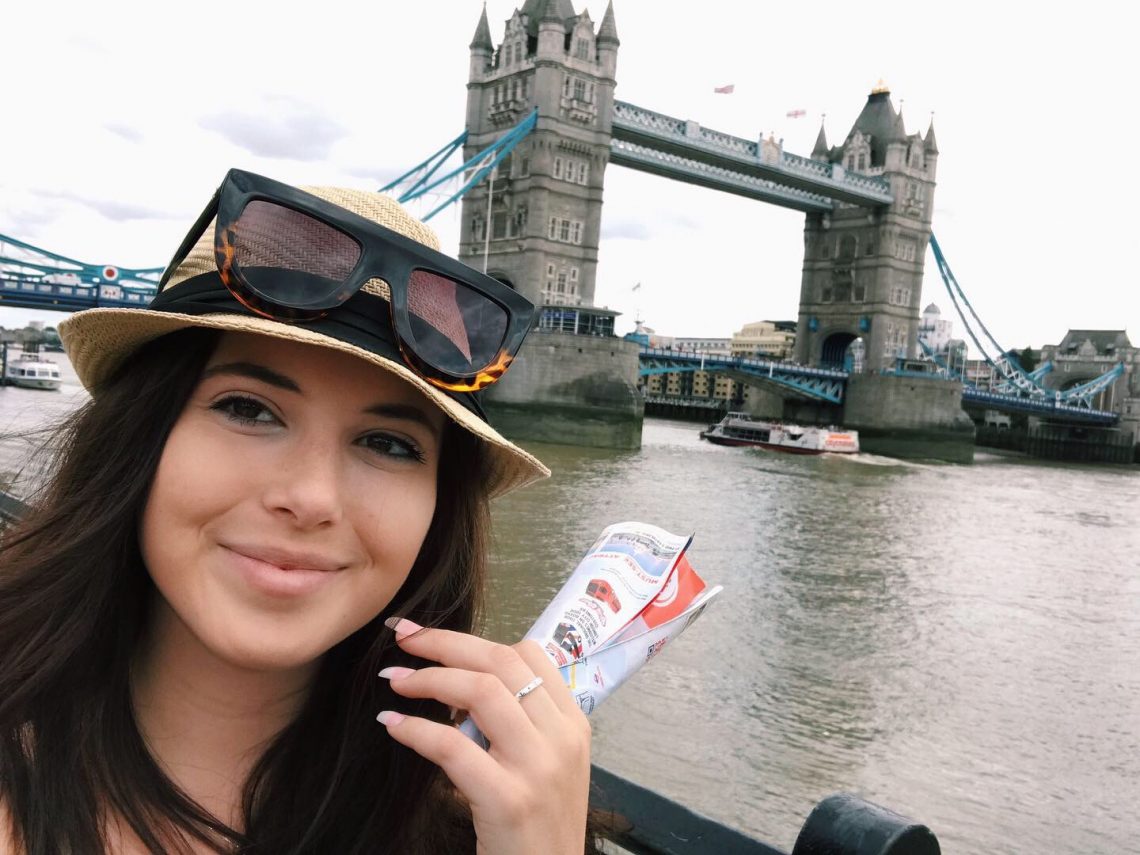 WHAT A SUMMER! It's been a while since my last personal blog – so let me catch you up.
My junior year finished out smoothly, although the stress from finals season caused some unwelcome, hormonal acne that I've since been getting under control with my old friend Mr. Benzol Peroxide and the occasional assistance of retinol. In other, summer news, my car died around the beginning of July due to mechanical failures (no accident though) and I had to get a new laptop and phone because the battery swelled in my laptop and my phone couldn't connect to the service.
It's been the summer of life tests. As a media student with a media-based internship, there's nothing like the fear of both your laptop and phone dying at the same time. Luckily, it all worked out okay (woohoo!).
Anyway, once summer rolled around, I had a couple weeks to move back home to Austin and get situated before I started my (first ever) internship at Austin Fit Magazine. I still can't believe I even had an internship… big girl moves only these days.
On June 3rd, I slipped on some cutie athleisure and overshot my commute going to work (as I did many times, but hey it never hurts to get to work early!). As I live in a northern suburb of Austin, I had to get just south of Downtown to where my internship was off of South Lamar. For anyone who is unfamiliar with ATX territories, this is quite a commute – but it was well worth it. I became familiar with the Hot 100 on Spotify and some informational podcasts to soak up my time on my 45-minute way to work.
My internship couldn't have been at a better place. Since it was a fitness magazine, I loved getting to wear comfy, athletic clothes (hi leggings) and occasionally go makeup-free. Along with such a positive atmosphere, my editor entrusted me with writing articles that were later published in PRINT in the issue – like I said, big girl moves! When I found out I was going to have my work in print.. I was geeeeeeeking. As August rolled around and I finally got the printed issue… it was the first time I saw my name in print I was so excited I took home about 5 copies – no shame. It was literally the best internship. My editor assigned me some assignments and I got to choose some too. I feel so incredibly lucky because this is such a rarity that student interns even get to pitch ideas – let alone write about them. Being able to take advantage of my creative freedom allowed me to grow and learn more about journalism. So awesome.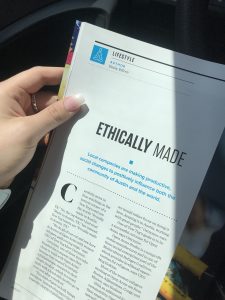 ALSO – I got to be a bridesmaid in my big sis's wedding in ENGLAND. It was a dream. I met Ashlynn in high school when I was a freshman and she was a senior. She kind of took me under her wing and we've been friends ever since – meeting up for dinners during breaks in school and keeping up with each other. She is such a kind person and deserves the wedding of her dreams – and she got it. As her husband's name is Wesley, they had a little inside joke about The Princess Bride and later decided to get married where they filmed the movie: at Haddon Hall in Derbyshire, England. It. was. freaking. awesome. After the wedding, mom and I ventured all over the UK to Edinburgh and back down to London. My mom had never been abroad before so getting to show her Edinburgh, where I studied abroad, was a dream come true.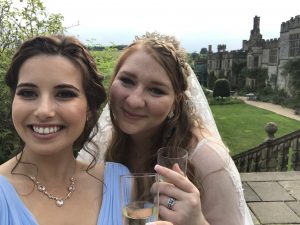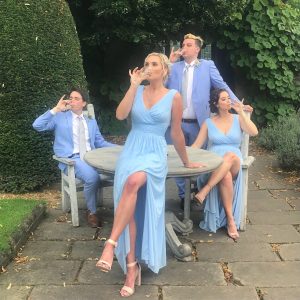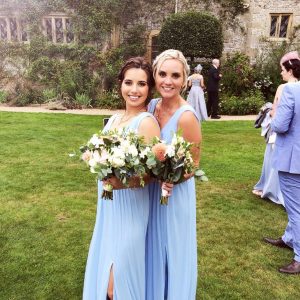 To watch Ashlynn & Wesley's wedding video I made for the #HappilyEverHutton wedding, click here.
As I am now sitting in one of the first floor lounges of TTU's College of Media and Communication, the answer is yes – school is back in session and it's my last first week of school… ever. It's kind of terrifying, you know, the whole idea of adulting, but I think I'll be okay. I'm a firm believer in 'everything happens for a reason' and I'm so positive and excited for what's to come.
I mean, my roomies and I did sage the negativity out of our house last night so I think I'm on the right track.
Talk soon,
Em