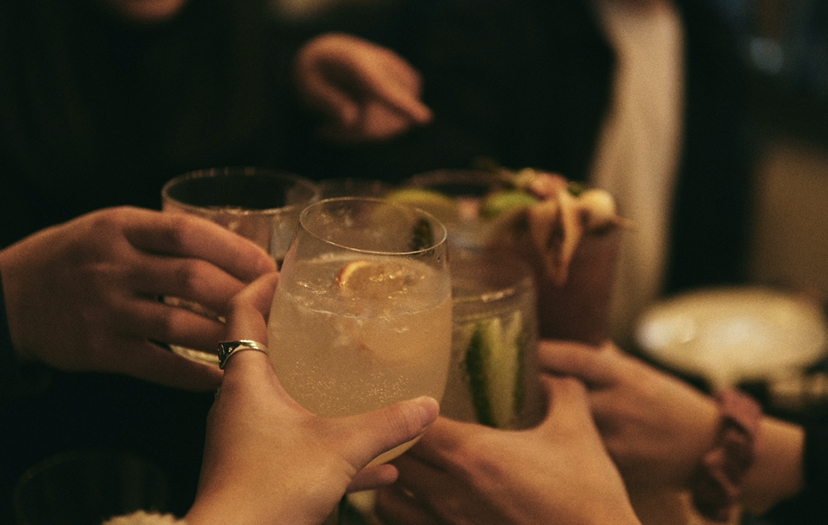 Finding Love in the Right Environment
Many people meet their significant others, go on dates and live happily ever after. But, how we first meet that other person could play a big role in the outcomes of the rest of the relationship.
Sheila Garos, Ph.D., a psychologist who studies sex and relationships, said the oxytocin hormone is what leads to bonding in a relationship. However, the hormone can cause some feelings to be chemical, which can lead someone to think they are closer to another person.
According to Psychology Today, people who are in new relationships are shown to have higher levels of the oxytocin hormone than those who are single.
With a masters in marital and family therapy and a Ph.D. in family studies, Jacki Fitzpatrick, Ph.D., said her time of completing 500 clinical hours as a supervised therapist allowed her to understand relationships in more depth.
"That was part of my dissertation," Fitzpatrick said, "was looking at college dating couples."
Fitzpatrick said she collected data on her subject's interactions and had an overall sense of how satisfied they found their relationships to be.
Her research led her to analyze external environments and how that can affect the beginning of relationship formation.
According to Psychology Today, oxytocin can be a facilitator of bonding among those who share similar characteristics.
"When we think of hormonal pleasures," Fitzpatrick said, "there are sort of two different pathways that we see this happening."
Fitzpatrick said when it comes to oxytocin release, there can be two different pathways that can happen which are external stimulations and transitive properties.
"So that's sort of an issue when people meet and that's one process where sometimes how after the first meeting, people aren't as connected the second or third," she said.
The external stimulations of an environment can enhance hormonal releases, such as meeting in a space that both parties enjoy, Fitzpatrick said.
"So it doesn't always necessarily indicate that people made bad choices the night before or the week before, but that they may not understand how these two things get entangled and then when you disentangle them, when you remove that person from that environment, why this can seem much less exciting," she said.
On the familial side of oxytocin release, Fitzpatrick said if families have certain rituals like going to a certain restaurant sometimes or pancakes on Sunday morning, people can also have a spike in oxytocin and hormonal responses.
Dr. Fitzpatrick is correct. According to Psychology Today, oxytocin can be a facilitator of bonding among those who share similar characteristics. In addition, oxytocin also aids in the creation of group memories and social recognition, according to Medical News Today.
"For some people, it's not necessarily stimulating in an exciting sort of way, it can actually be stimulating in a calm sort of way," Fitzpatrick said.
—
Previously published on Adobe Spark in Spring 2020 for my TTU Multiplatform Journalism class.
Check out my audio package!