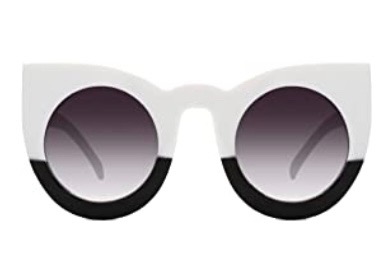 5 Staple Sunglasses You Need From Amazon Right Now
There are a few, select items people will gravitate toward in their closet. Maybe it's collecting belts, bags, shoes, etc. There's always that one item that people will accumulate more than others. For me? It's sunnies (and honestly shoes — but that's for a later blog).
I adore sunglasses — they can dress up an outfit in one fail swoop. It's one of the best and most underrated items to accessorize with.
While I love my sunnies, unfortunately, I have yet to figure out how to store them in an aesthetically-pleasing way. To be honest with you guys, right now, all of my sunglasses are lined up on clothing hangers that hang from nails in my room.
But! If you're strapped for cash, this is the easiest and best (as far as I know, although I'm sure TikTok has a tip for this) way to hang/see all of the sunnies you have — which makes assembling an outfit all that easier. 
Here are a few Amazon sunnies to get your collection started: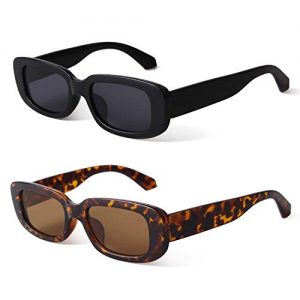 The fact that this purchase gives you two for the price of one is already awesome, but let me tell you about these. One pair comes in black (yay! Can go with everything) and the other pair comes in leopard. With a 90's vibe on it's way back into style, if one doesn't work with a 'fit, the other one will.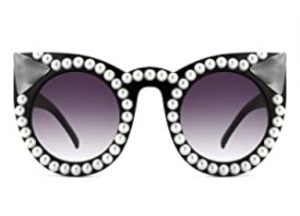 Okay. This and the next pair are currently unavailable, but they could always come back in stock. Here is the exact link I used to purchase them, and it goes to the same seller, there just may not be any in stock at the moment.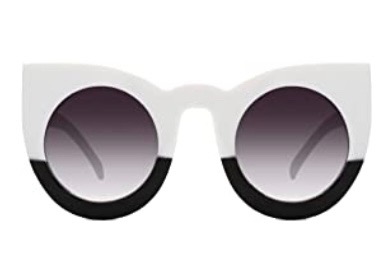 Getting some series 60s go-go boots vibes, but you can really wear them with any outfit. My tip? Throw on a red lip and denim. You're good to go!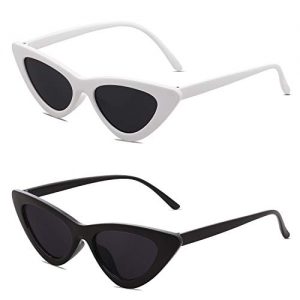 Not getting a full cat-eye, but kind of. Not only go you get two for the price of one, but both the black and white option could work on any outfit. These are versatile and always in style.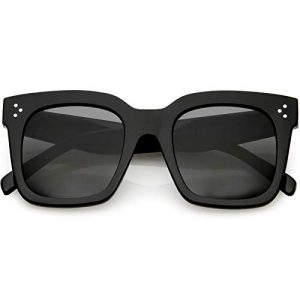 Saved the best for last! These are my tried-and-true, keep-in-the-car/wear-all-the-time sunnies. AND these are a Celine dupe! Celine sunnies are normally $400+ and these are only around $14.99. From this link, you can choose from 12+ color options and it will get to your door in two days if you have a Prime subscription. 
Bought and tried one of these? DM me on Instagram (@theexploringemily) and tell me how you styled them!
—
(*Some of the links in this post are affiliate links. Meaning that if you click on the link and purchase the item, I will receive a small, affiliate commission at no extra cost to you. All opinions are my own.*)