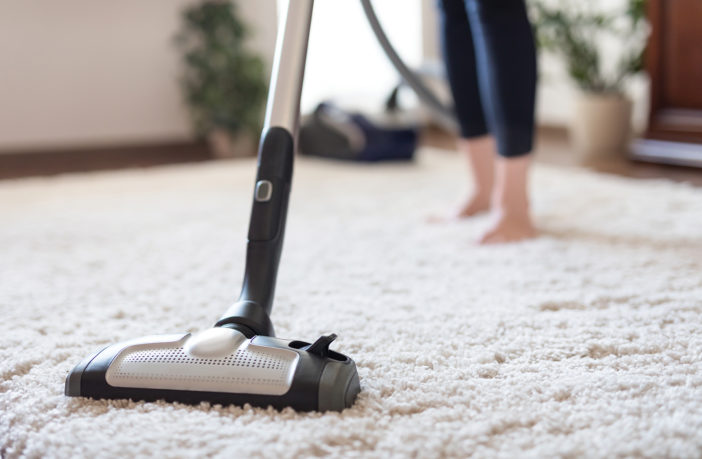 It's Time to Spring Clean and Spring Cleanse
Settling into the full swing of spring, it's typically expected around this time to clean out one's home of unused and unnecessary items. As it can be easy to skip yet another year of spring cleaning, we wanted to emphasize how important it was to have a healthy, clean and organized living space and how it can beautifully enhance everyday life.
Recall how it feels to walk into a messy bedroom. Does the chaos of seeing clothes on the floor or hangers out of place cause a slight spike in your stress? Do you find it harder to think around so much clutter? According to a study published in Psychology Today, living in a cluttered home could lead to low subjective well-being, unhealthier eating, poorer mental health, less efficient visual processing and less efficient thinking.
As many of us spend the majority of our lives nesting in our living spaces, it's important to ensure that such spaces are maintained for our own optimal health. We've rounded up a few easy ways to declutter your home and simplify your life.
For the home:
Find your Inner Minimalist
Even though we may feel a hint of nostalgia for certain items and keepsakes from our youth, knick knacks such as trophies and old letterman jackets could be taking up space in storage and doing nothing except collecting dust. If an item is tucked away and not displayed or used regularly, it's probably time to let it go.
The Rolling Method
Just as this method works so efficiently for packing a suitcase, the rolling method for organizing clothes translates seamlessly. Also referred to as the "Military Roll" or the "Army Roll," organizing rolled clothing in a drawer allows you to view all of your options laid out versus searching for a specific piece of clothing buried under other folded clothes. If you have drawers of T-shirts, jeans or leggings, try the rolling method and consolidate drawer space!
The One-Year Question
If you are unfamiliar with the one-year question, it is one of the most common spring cleaning methods where one must evaluate whether to keep an item or not by asking themselves if they have used that object or piece of clothing in the past year. If the answer is yes, the clothing or object holds a place of significance in one's life. However, if the answer to the question is no, then it might be a good idea to get rid of (or donate) that item.
For your life:
Unsubscribe, Unsubscribe and Unsubscribe Again
We all have that one email that we use primarily when prompted to create an account for our many phone applications and shopping websites. Although it can be helpful to know when there is a sale, being bombarded with constant emails from hundreds of retailers can add unnecessary clutter to your inbox. This month, pick your top 10 favorite shopping websites/newsletters, and then set aside one hour to unsubscribe from all of the rest. This will also help in the future when there will be less to move to the trash every week.
Google Calendar
If it can be easy to get swept away in the chaos of making plans and navigating between work life, social life and personal life, it's time to utilize a color-coordinating calendar. Even though our brains do a great job of efficiently compartmentalizing our lives, sometimes we need a little extra help. Sync up Google Calendar with your phone, and schedule everything from work deadlines to workouts to a loosely planned dinner with a friend. Getting in the habit of utilizing a strict schedule allows you to evaluate exactly how much time you are giving to each section of you life.
You Time
Do you have a list of books you want to read but just haven't had the time yet? Try to do one thing each day that is only for yourself, whether it is spending extra time on your skincare routine, reading a good book, taking a bubble bath or trying a new recipe. Regular (healthy) self care can be the catalyst of a calmer and low-stress life.